Jishin 地震

The name of this piece is "JISHIN" which means earthquake.
Japan is an island with a lot of movement in its tectonic plates.

This piece is one of the few survivors of the last strong earthquake in Tokyo, the tremor was so strong that my studio suffered the loss of 80% of my work of 3 months.

"Jishin" is a semi-porcelain piece from Seto Prefecture. This piece is made up of 5 pieces made on the potter's wheel by hand.
It represents the resilience of all the other pieces that evolved in form and disappeared from my hands and those of the collector who was waiting for it.

この作品の名前は "JISHIN"、つまり天秤棒を意味します。

日本は地殻変動が激しい島国です。

この作品は、前回の東京大地震で生き残った数少ない作品のひとつです。あまりの揺れに、私のスタジオでは3ヶ月分の仕事の8割が失われました。

"Jishin "は瀬戸県産の半磁器です。この作品は、旋盤で手作業で作られた5つのピースで構成されています。

それは、形を変えながら進化し、私の手から、そしてそれを待っていたコレクターの手から消えていった他のすべての作品の回復力を表しているのです。

"Secrets"
TETOKA Gallery.
Tokyo, Japan.

SECRETS
The ear, in its biological and mystical nature is the spiral of all notes we produce.

It is the witness of all meanings we hear.
Without hearing, we imagine and relate to the powerful tone of silence.

Silence inhabits us, as well as words.

As we go about our daily lives, we tell infinite secrets to the surroundings.
Whispers that contain our hearts and peek into our souls.

The containers of such emotions and thoughts remain unknown to us.
This is the beauty, something, somewhere is holding both the melody and the emptiness of us.

This majestic organ keeps us vibrating, in words and silence.

It is the seat of receptivity, memory and the dwelling place of the music produced by awakening to our own life paths.


Sofia Solamente.

SECRETS|目撃者


耳はその生物学的かつ、神秘的な性質において私達が生み出す全ての音のスパイラルです。

耳は私達が聞く全ての意味の目撃者です。
聴覚がなければ私達は静寂の力強い音色を想像する事しかできません。

沈黙は言葉と同様に私達の内に宿っています。

日々の生活の中で私達は周囲に無限の秘密を伝えています。
私達の心を封じ込め魂を覗き込むような囁き。

そのような感情や思考の容器は私たちには知られていません。
これこそが美しさであり、 どこか私達のメロディーと空虚さの両方を抱えています。

この荘厳なオルガンは言葉や沈黙の中で、私達を振動させ続けています。

それは受容性の場であり、記憶の場であり私達自身の人生の道に目覚めることによって生み出される音楽の住処でもあるのです。
(visit website)

Edition 1/1
12 pieces hand made.
120cm.

"Quiet Witnesses"
We create moments, flavours and conversations around a piece of clay shaped in to a pot.

Something that will serve and relate
in many ways to others.

If they could hear, they would have an infinite amount of conversations.

If they could talk, they will tell the most beautiful stories
from hearts and secrets that surround them.

They keep the taste of what it was,
of what they held.

Sometimes we forget we are the earth, clay and rock,
that acquired shape constantly transforming
into the soul of daily need.

This objects keep the emptiness of us,
conversations and food for the soul.

The late nights, the early mornings,
the shape that holds every decision.

They reveal the past and the origin.

They serve generations,all those tribes in remote places,or in the busiest of cities and remain quiet until they dissolve.
Fragile, like us.

They witness the earth, they tell the story of the region, the spirit of the potter, the character of the chef, the profound nature of love, the people, the past and the future.
Perhaps they truly are the best silent witness to the the history of us, will ever have.

SofiaSolamente.
Photos by Sherry Zheng
"Nature of change"
Tokyo 2020.
Exhibition
Dancer Ruri Mito
Photos by Yulia Skogoreva
"Nature of change" is the most recent work of the Mexican ceramic artist Sofia Solamente in collaboration with the photographer Yulia Skogoreva. In this exhibition Sofia and Yulia, both Tokyo based but coming from different cultural backgrounds, explore the depths of change and the nature of movement through the unique ceramic pieces and a photographic study to reflect fragility, beauty and strength

The project centers around a philosophical and poetic form of transformation that has been in focus during the challenging times we recently faced as society and individuals. Physical and emotional isolation, the need of meaningful connections, the feeling of hopelessness are transformed into forms and shapes in ceramic and accompanied by a visual photographic study.

For this project the artists have explored various ways of connecting through movement. Movement of the body, that of the spinning of the ceramic wheel and the ancient craft of the pottery master, movement of the camera capturing the new symbolic meanings. The elegant nature of the shapes of the objects combined with the flow of the dancer and photographer, creates an ephemeral marriage of movements raising awareness of the body in a poetic manner.
(Collaboration Sofia Solamente & Yulia Skogoreva
2020,Tokyo/Japan)

"INTERTWINED"

This is a tribute to change,to the eternal, uncontrollable movement of life.

Change that has hurt, that has modified the reality of our world, and our individual self.

Every fundamental idea challenged by isolation,
need for others, the truth and strength of meaningful connection.

It was the natural movement of our bodies,the instant of flow, where we let our soul be shaped,without resistance.

We are Totems of our realities.

Mirrors of our inner worlds, connected with each other. Dependent, fragile, yet unbelievable capable of emerging with such beauty and strength.
Seto-Yaki
Aichi, Japan.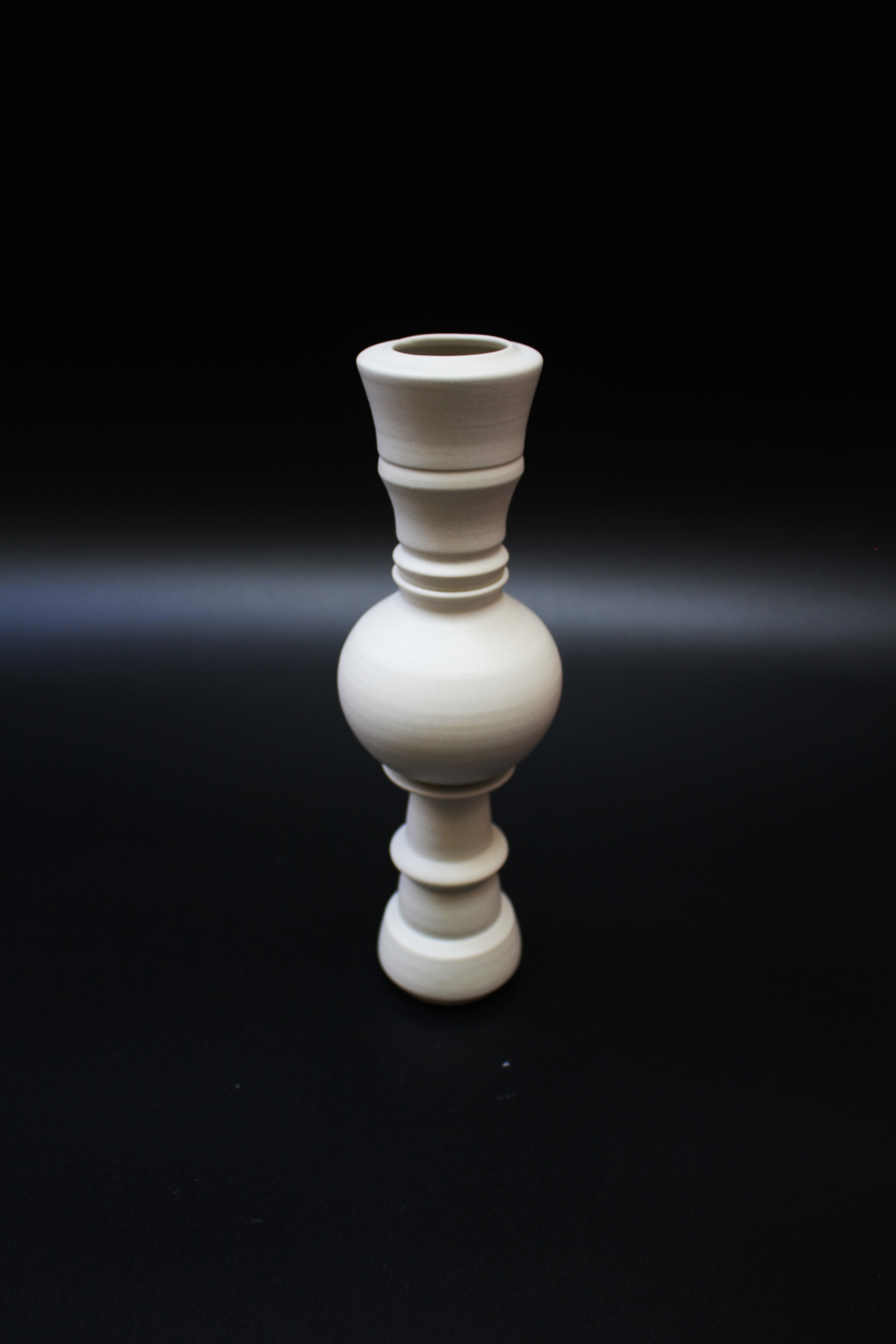 Porcelain Shigaraki, Japan.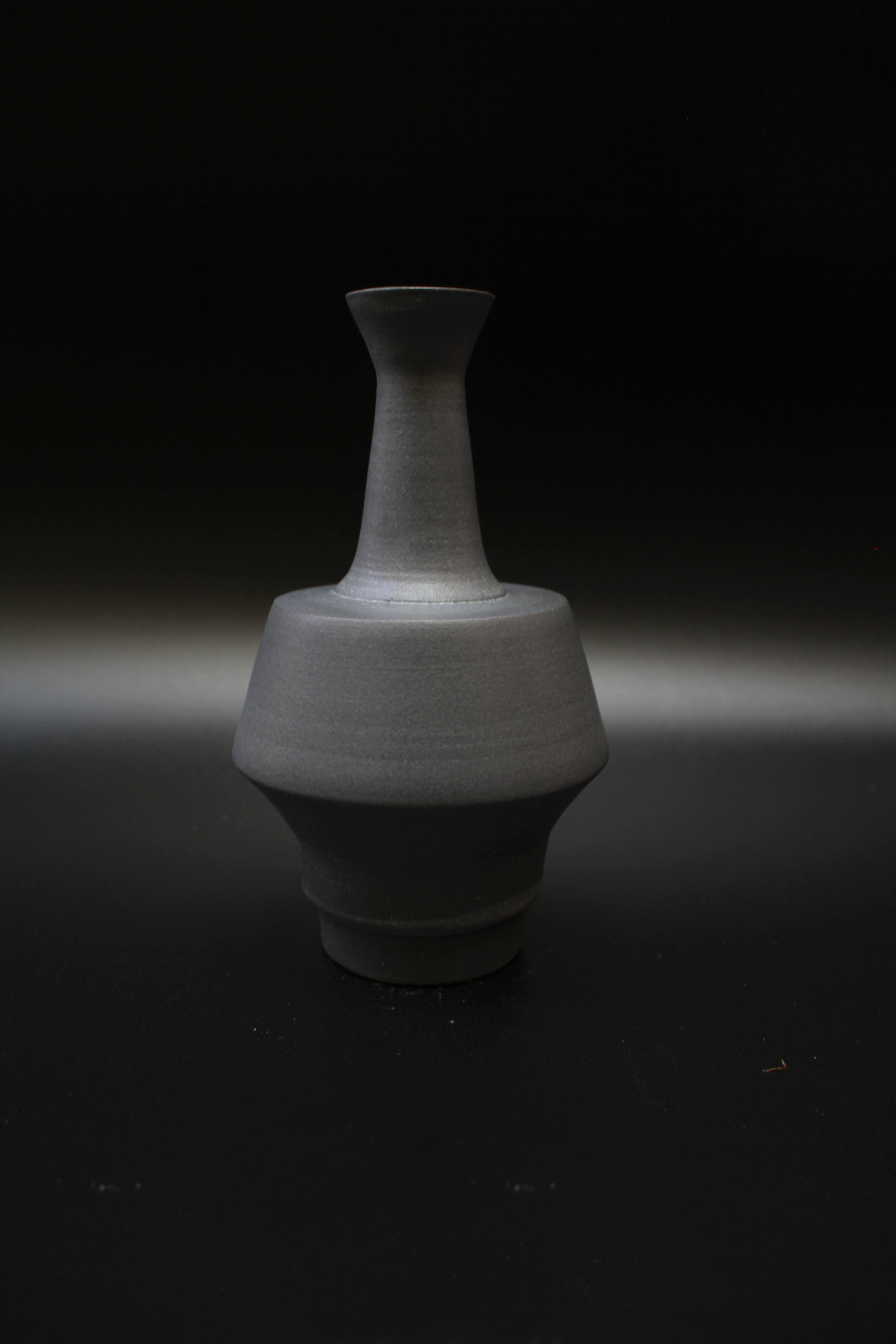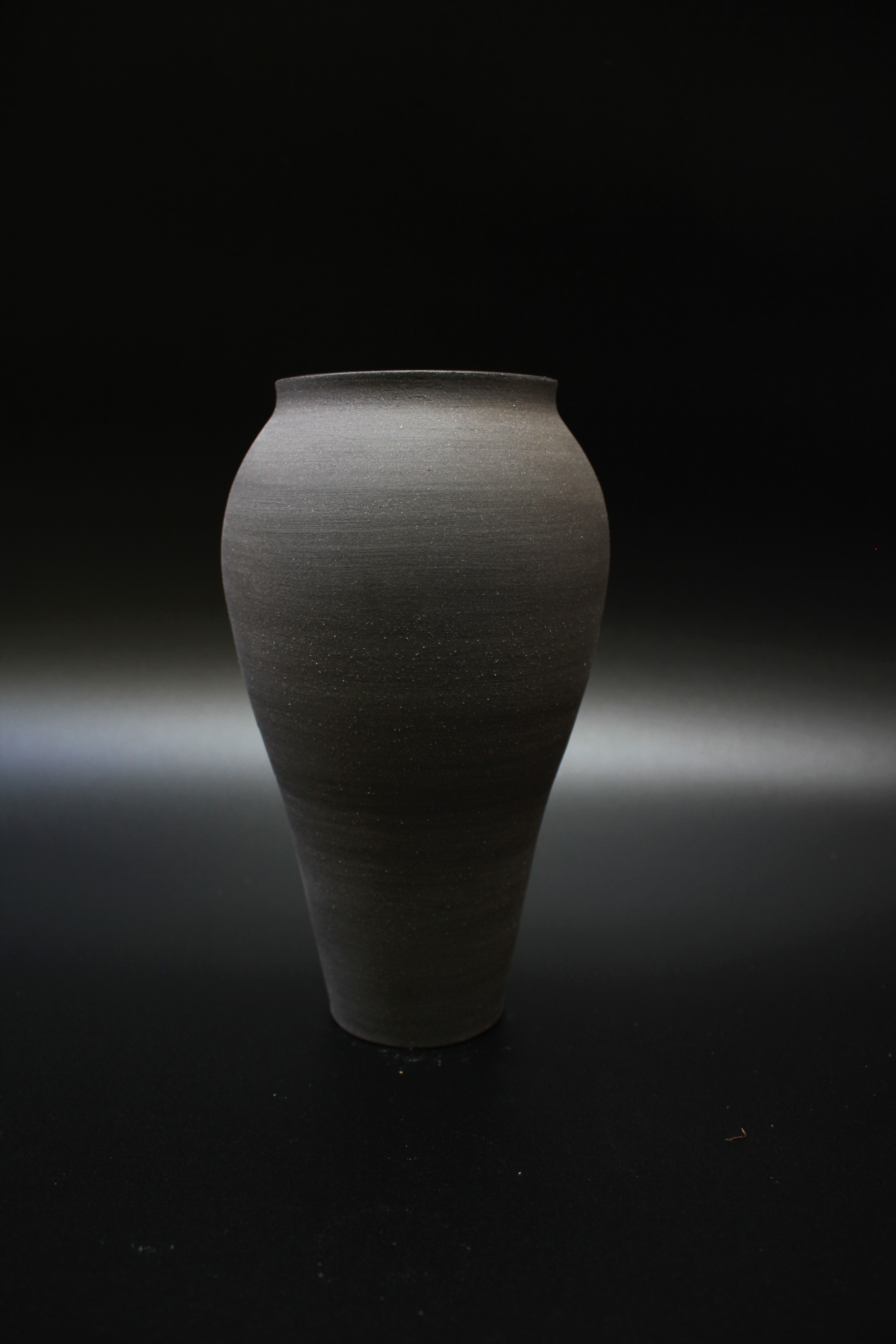 Shigaraki Yaki
Shiga, Japan

42cm.
Unique Totem piece made out of 4 pieces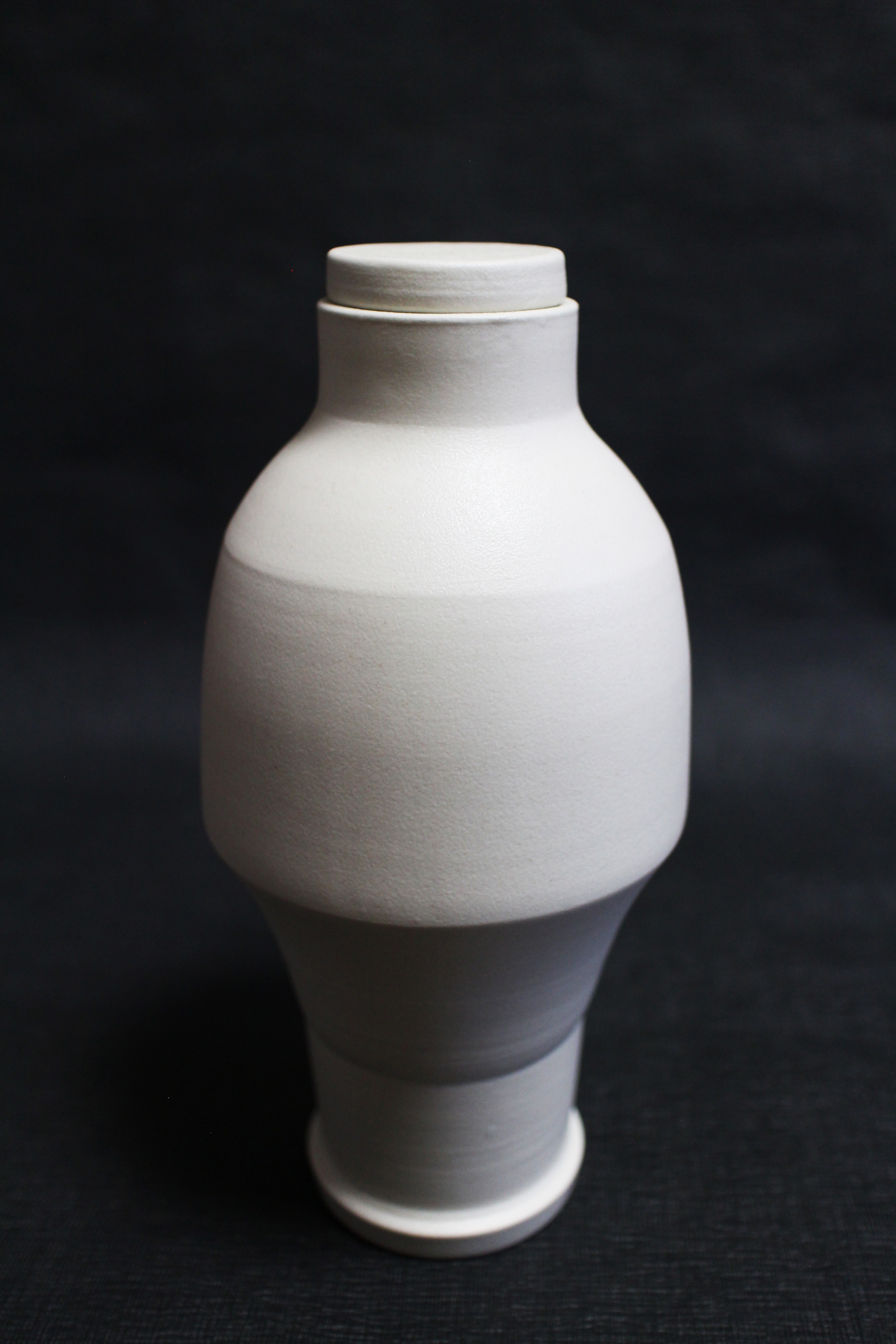 Kutani-Yaki
Ishikawa, Japan.
Made in Japan.
Unique vase with lid, Wheelthrown
Shigaraki Yaki
Shiga, Japan

Set of 2 unique vases Double use, Flat Plate/Vase

Wheelthrown.
Made in Japan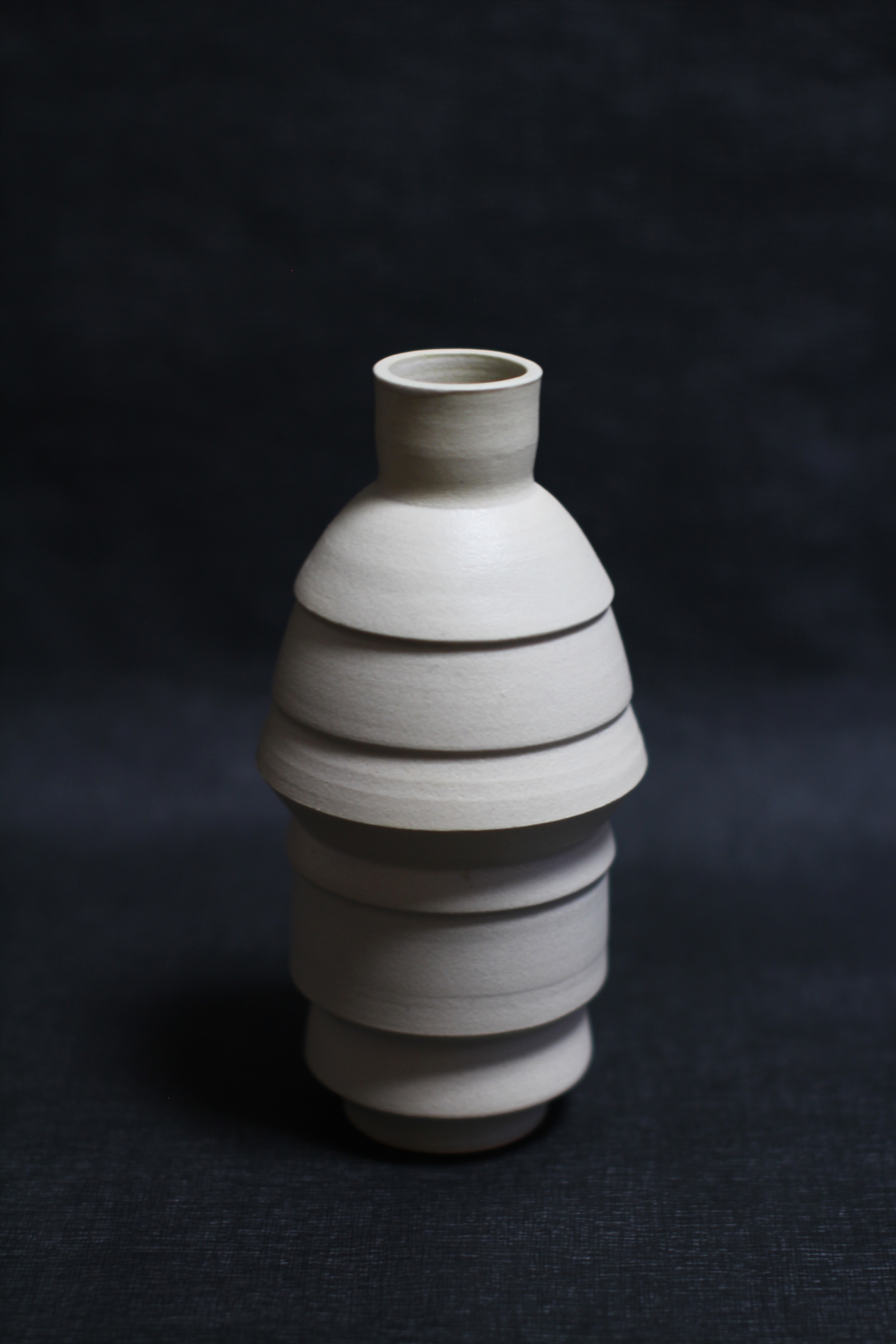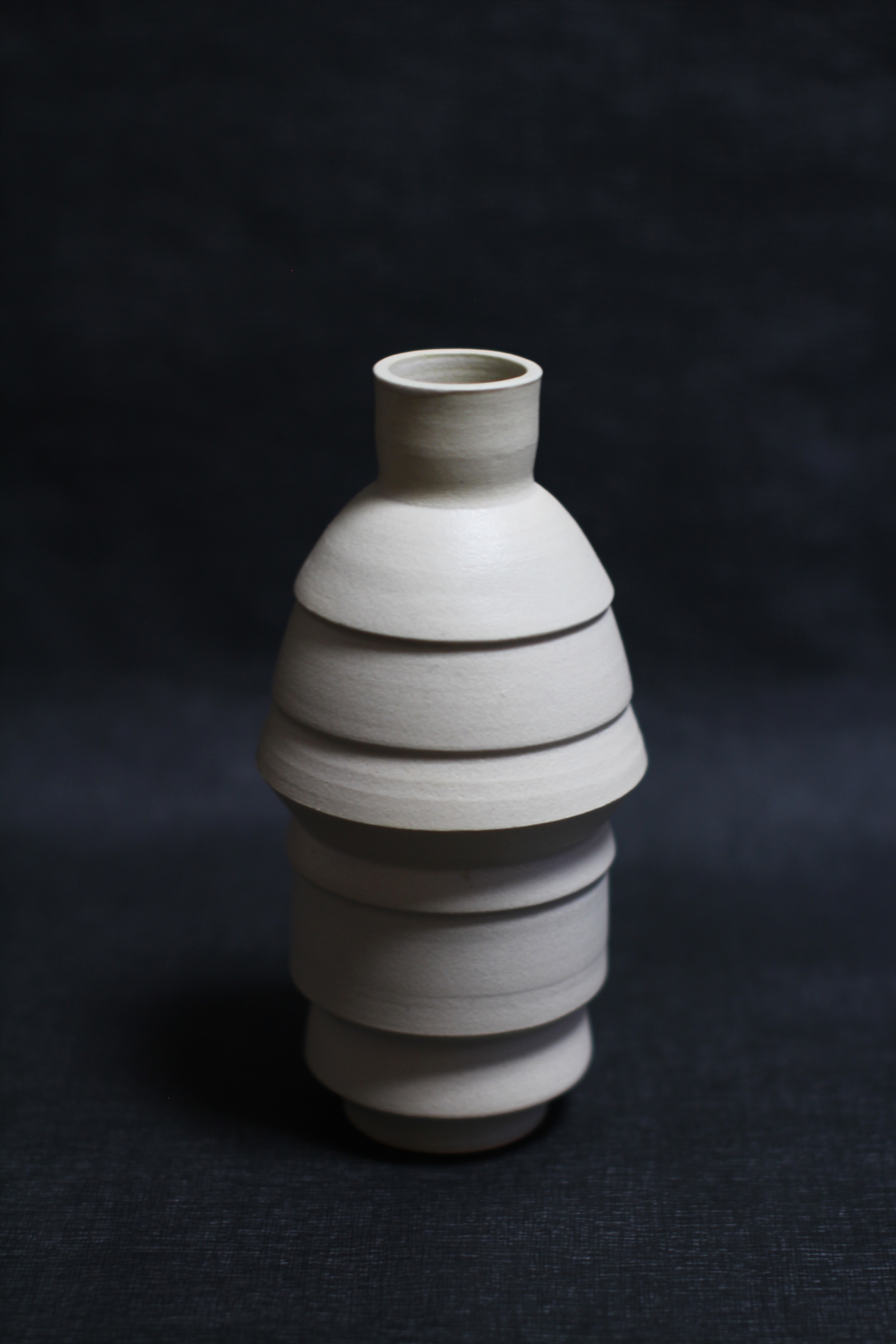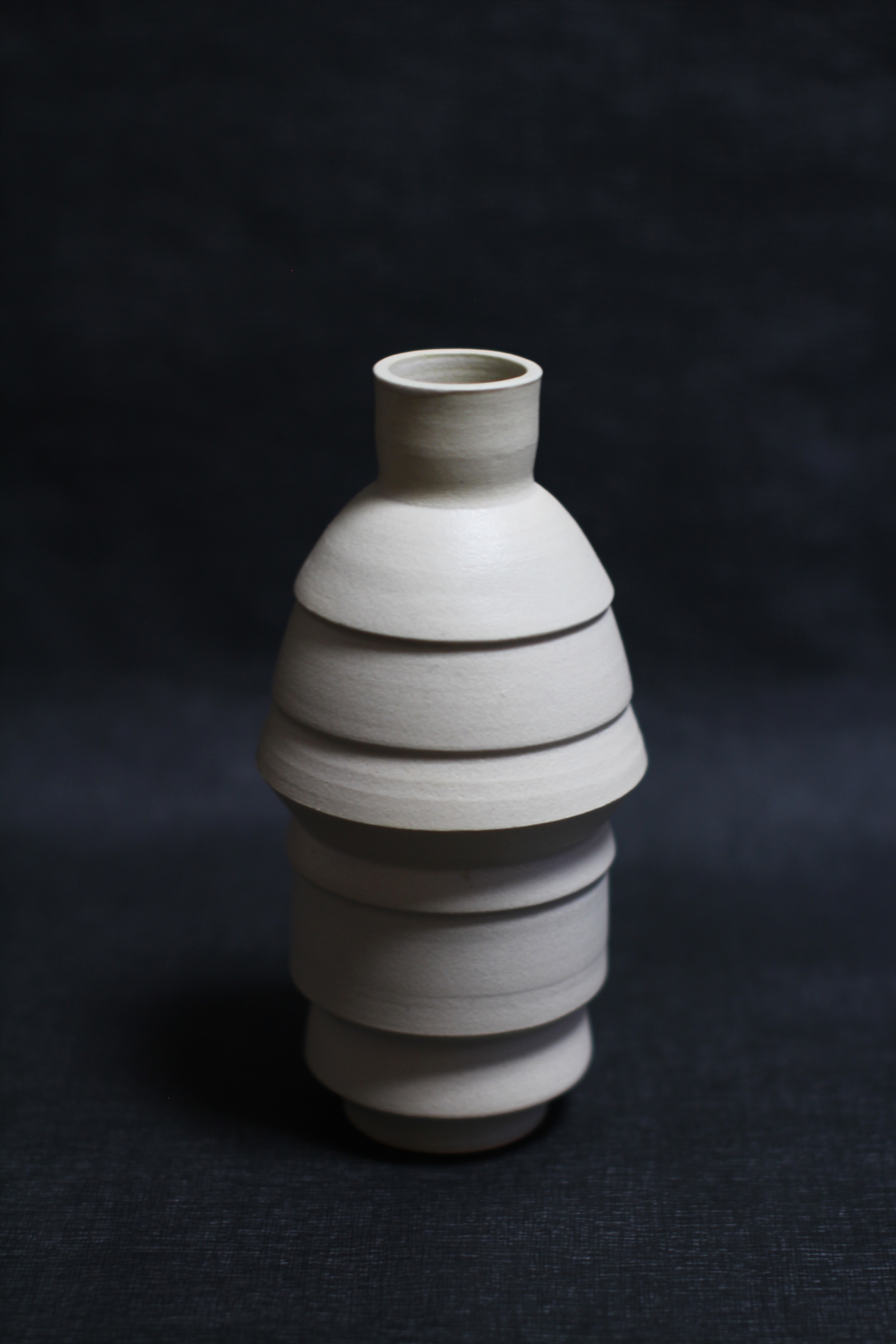 TIERRA


(Solo exhibition, 2019, Mexico)
Me sofocó mi tierra como a tantos otros
siento el dolor y el vacío de ver mi columna sin raíz.
A cuantos les ha quitado el aire y trd el alma?
Cuantos más respiros suspendidos?
Esta tierra es habitada por valientes
creadores de otras realidades mejores
más allá de la injusticia y el dolor.
Tierra que aún sin centro aparente es mi raíz.
Raíz que se fortalece con el centro de todos.
Sofiasolamente.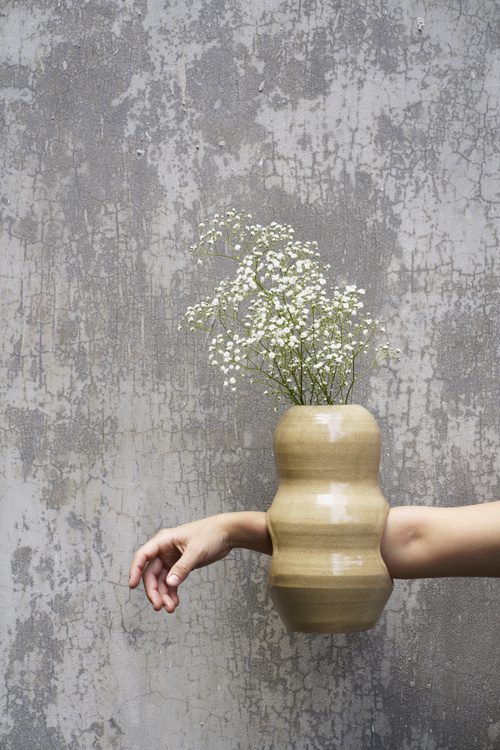 TIERRA
(Solo exhibition, 2019, Mexico)

My land choked me
Like so many others
I feel the pain and the emptiness
To see the column without roots.

To those who have taken the air
and pierced the soul ?

How many more suspended breaths?

This land
is habited by the brave
creators of other realities
beyond injustice and pain.

Land without apparent center

Root that is strengthened with the center of all.

Sofiasolamente.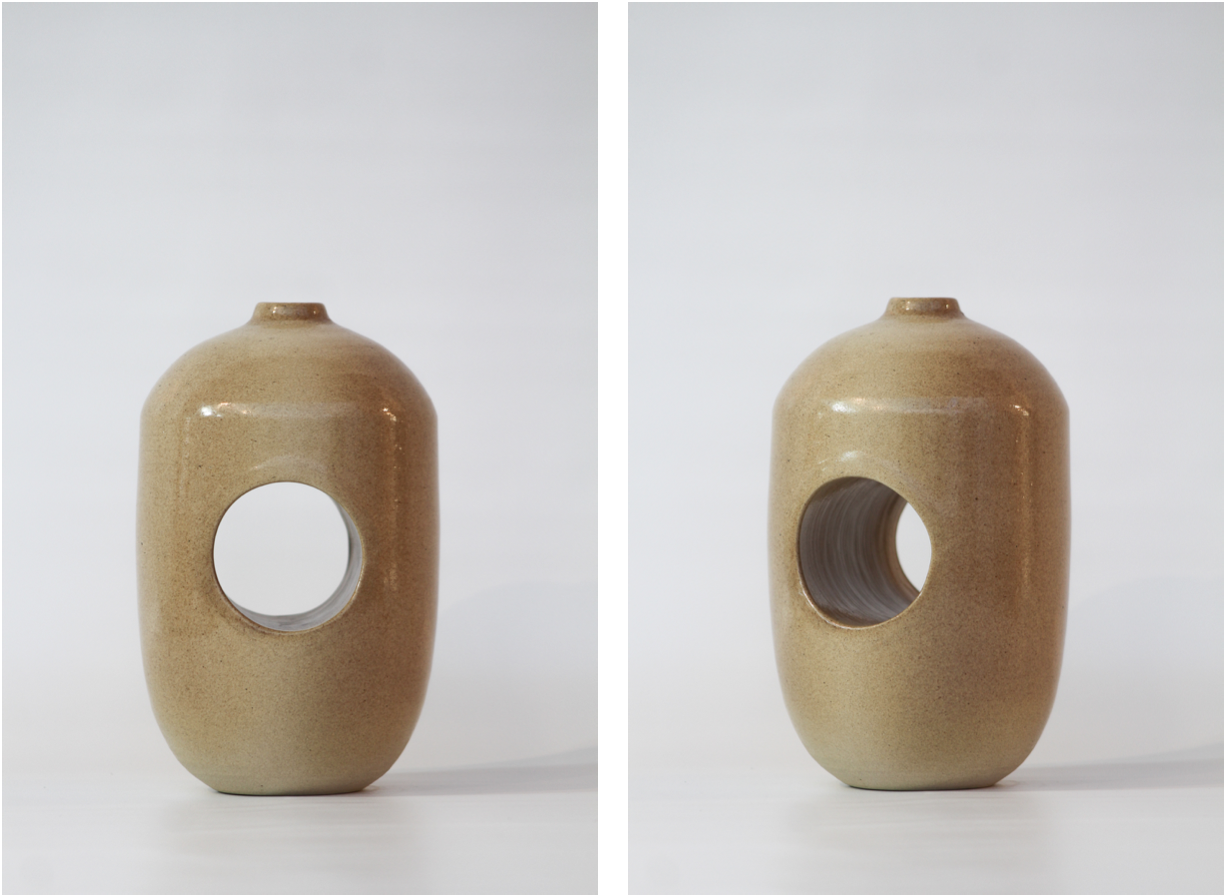 Mexican BLUE

(Collaboration Alba Páramo & Sofia Solamente
2018, New York / Mexico)


Rocca's
(Collaboration Rocca Luis Cersar & Sofia Solamente
2018, Mexico)
MASHIKO
(Solo exhibition, 2018, Mexico)

Imagine a small beautiful Japanese town
surrounded by a forest of magestic pines and rice fields,
where history meets actuality in the shape of pottery.

A unique form of art developed through centuries
of culture, tradition and respect.
This is why Mashiko is different than any other town,
it respects history but embraces change.

Every year people open the doors to their homes
to turn the whole place into a creative refuge
for artists of the world and the curious.

Sofia presents this collection,
as a result of one of her journeys.
She wishes to honor the memory
of every one of those artisans.

With their trade, dedication and reverence
to the beauty of clay they make history be alive.

Welcome to this tribute.
Feel the simplicity of shape,
the wonder of presence.

Sofiasolamente.
MASHIKO
(Solo exhibition, 2018, Mexico)

Imagine un lugar enclavado entre un bosque
de pinos enormes y campos de arroz,
en donde la historia se acerca cuidadosamente
al presente a través de la cerámica.

Una forma de arte desarrollada por siglos de cultura
tradición y el más profundo respeto.

Es por eso que Mashiko es distinto a cualquier otro lugar,
porque conserva su historia con toda su dignidad
pero acepta el cambio.

Cada año Mashiko abre sus puertas,
los pobladores convierten sus casas
en refugios creativos para los artistas
que visitan la feria desde todos
los rincones del mundo.

Sofia presenta esta colección
como el resultado de un viaje de oficio al Japón.

Busca honrar con cada pieza
la historia y la memoria
de cada artesano de esa tierra.

Con su oficio y reverencia a la belleza de
la arcilla, la historia se convierte en una pieza
viva del tiempo.

Bienvenidos a este tributo.
Permítase sentir la simplicidad de la forma
lo hermoso de la presencia.

Sofiasolamente.
SILENCE

(Solo exhibition, 2017, Mexico)

Let the silence speak of you.
Of all the imperfection that inhabits
the nature of the soul.
Impermanent reality that embraces life.

I sink in the silence reserved for the soul,
In the space located in the heart of my existence,
the full joy of staying alive.

In silence I treasure myself,
I wrap myself up and I listen.
Everything is music for the spirit.
Everything is glory and perfect nature.
In all my imperfection
I remain in the infinite emotion of this silence.

Sofiasolamente.


SILENCIO

(Solo exhibition, 2016, Mexico)

Que el silencio hable de ti.
De toda la imperfeccion que habita
la naturaleza del alma.
Realidad impermanente que abraza la vida.

Me hundo en los silencios reservados para el alma.
En el espacio situado en el corazon de mi existencia,
en el gozo pleno de seguir con vida.
En el silencio me atesoro, me arropo, me escucho.

Afuera todo es musica para el espiritu.
todo es gloria y naturaleza perfecta.
En toda mi imperfeccion me quedo en la emocion infinita de este
silencio.

Sofiasolamente.

SEEDS

(Solo exhibition, 2016, Mexico)

Let the water follow its course,
Let the seed take its root ...
Let out long stories
in blue breaths ...

Let the interns fill their eyes
with words to grow in
the cycle of evaporation and
work on earth the purpose
to shine, shine in a magnetic field
and be fertilizer for the world.

Let kisses taste like life,
Like moments that fill the heart
of memories.

Let the head fill up with leaves.
Let the body habit the moment
to wait for the daily second of
sweetness for the seed in transformation.

To return the soul to the earth,
To breathe eternally.

I believe that
WE ARE SEEDS

Sofiasolamente.
SEMILLAS
(Solo exhibition, 2016, Mexico)

Que el agua siga su cauce,
Que la semilla saque su raíz…
Que salgan historias prolongadas
en respiros azules…

Que los pasantes llenen sus ojos
de palabras para crecer en
el ciclo de la evaporación y
fungir en la tierra el propósito
de brillar, brillar en un campo
magnético natural y ser
abono para el mundo.

A instantes que llenen el corazón
de memorias y saquen ramas de sus brazos.

Que se llenen de hojas la cabeza.
Que ese cuerpo habite el momento
para esperar el segundo cotidiano de
dulzura para la semilla en transformación.

Para regresarle a la tierra el alma,
Para respirar eternamente.
Yo creo que todos,

SOMOS SEMILLAS.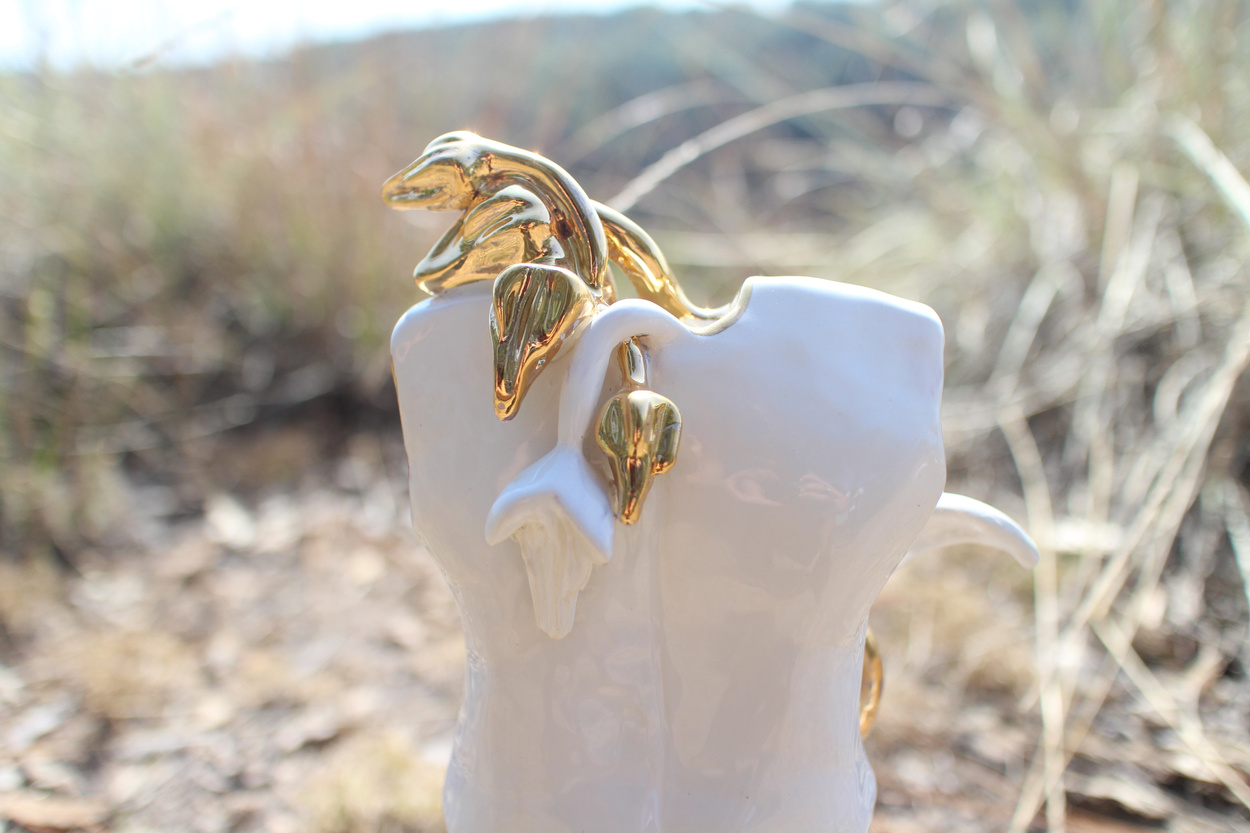 Other collections & commissions